If you've landed on this page there is a good chance you're looking to buy Site Build It (SBI for short). Before you buy SBI watch my video below for an unbiased review...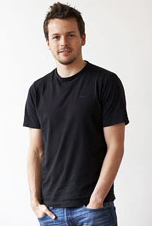 My name is David Jenyns and I am the man behind this Ken Evoy unofficial fan site. I've been a happy Site Build It customer for over 6 years now (check out my meta-formula site here), it has helped me to become one of the leading trading coaches online and for that I'm forever indebted.
I'm testament to how Site Build It can transform lives and businesses alike and I make no qualms about being a SBI affiliate. You can Google my name and you can read a ton of information about myself as I now dominate the online trading niche.
To get the short story you might want to check out my bio complete with tales of becoming a Brazilian jujitsu sensei, selling sports stadiums to the masses, and coaching successful people like you how to trade when I was barely out of nappies.
Enough about me, lets get back to the offer . . .
I'm proposing something you simply cannot refuse
Here's the deal...
Go ahead and purchase Site Build It right now and I'll give a boatload of goodies for free. These aren't just some gimmick to make you purchase through myself; they are real world materials that have received rave reviews from some of the top Internet Marketers around.
The best part is that I will give away one of my core products, a step by step proven method to dominate the search engines that's got the likes of Jason Potash, Paul Colligan and Shawn Casey talking about it. You can see how proud I am of this one. And there are more bonuses on top of this gem. Just click here to buy Site Build It now.
Please Note: There is no difference between buying SBI using the link above and buying directly from Ken Evoy/SiteSell. Except, my bonuses of course :)
Here's what you'll get:
Bonus #1.
The video recording from my 60 minute "Outsourcing in the real world" presentation given at Ed Dale's Challenge conference in Melbourne, Australia. This is perhaps one of the most important presentations I have given and now I'd like to share my biggest breakthrough with you (valued @ $97).
Bonus #2.
The video recordings from my "Buy, Build, Sell Websites" presentation given at James Schramko's Fast Web Formula 2 event in Sydney. Attendees paid over $2000 to be at this conference and I want you to be one of the few to discover what I consider to be the "next big thing" (valued @ $97).
Bonus #3.
My personal collection of 30 mp3 interviews with some of the biggest names in the internet marketing industry. In these interviews you'll find over 30 hours of high quality, zero pitch, solid content. Listen in as a I get gurus like Rich Schefren, Ed Dale, Ken Evoy, Yaro Starak, James Schramko, John Carlton and more to share their biggest secrets.
Bonus #4.
A series of video training tutorials, either you or your outsourcers can use, to build hundreds of backlinks to your website. Discover how we get the most out of services like Article Marketing Automation, Unique Article Wizard, Linkvana, PRweb and more.
And in addition to the bonuses above I have a few surprise ones too:
You Too Can Build A Web Business You Can Be Proud Of Thanks To Site Build It
To take advantage of this great offer today this is what you need to do:
1. Purchase Site Build It! by clicking on the link below or the 'add to cart' button
2. Email through your receipt to my support team.
As you can probably tell, SBI is a product I truly believe in and I just want to help you even further along your path to further success.
Ps. I've been a Site Build It affiliate for years... if you'd like to see one of my original videos click play below: